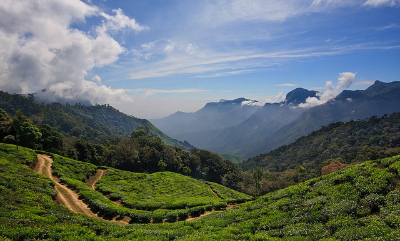 India is one of the exciting travel destinations in the world and over the years, it has emerged as a fast-growing tourist destination on the world map. Being the seventh largest country in the world, India offers some of the unique and best places to see and explore.
Extending from the towering mountainous ranges of the Himalayas in the north to the tropical fringes of Indian Ocean in the south, India has a vast geographical appeal. With such a variety of cultures, landscapes, cuisine, traditions and much more, India is a unique destination offering experiences like none other.
In spite of such uniqueness and diversity, the unity and harmony that India showcases can be rarely found in any part of the world. That is the reason, why India witnesses a huge influx of tourists from around the world who come here to experience an unforgettable vacation. However, a tour to India requires careful planning to make the most of your visit within a limited time.
Intersight Tours is one of the renowned tour operators in India. We have a strong presence in the inbound travel segment. With years of experience and a dedicated team of professionals from the tours and travel domain, we specialise in India tours. We cater to all sorts of tours ranging from hill station to beach, wildlife, cultural, adventure, heritage, historical, yoga and Ayurveda.
We specialise in tailor-made tours to India and design packages to allow travellers of other countries to visit our country and experience it in the best possible way. We make all the local arrangements for airport pick-up and drop, chauffeur services, arrange for sightseeing activities, accommodation, local guide and extend our support in case of any emergency.
Whether you are looking for a luxurious property or stay in the boutique hotel, a heritage property or a stay in the natural setting, a tree house stay or a serene stay in the houseboat, we got you covered. We have an amazing hand-picked collection of resorts and hotels which suits the needs of every traveller.
With our impeccable personalised services and world-class amenities, we promise our travellers high-levels of comfort so that they can create memories for a lifetime. So, come and experience your holidays in India with us as your travel partners and we promise we will not disappoint you.